This process is followed when an Insurance company has paid too much on services rendered and is requesting money be sent back.
Steps to do an insurance refund:
On the main toolbar, go to Billing - Select Post EOB
1) Create a zero amount EOB
-Check number can also be reference number
-When performing an insurance refund, the check amount is always in dollars and cents 0.00
-Always a great idea to add in a note to reference the reason for refund
-Select Next
2) Select Patient - Select Next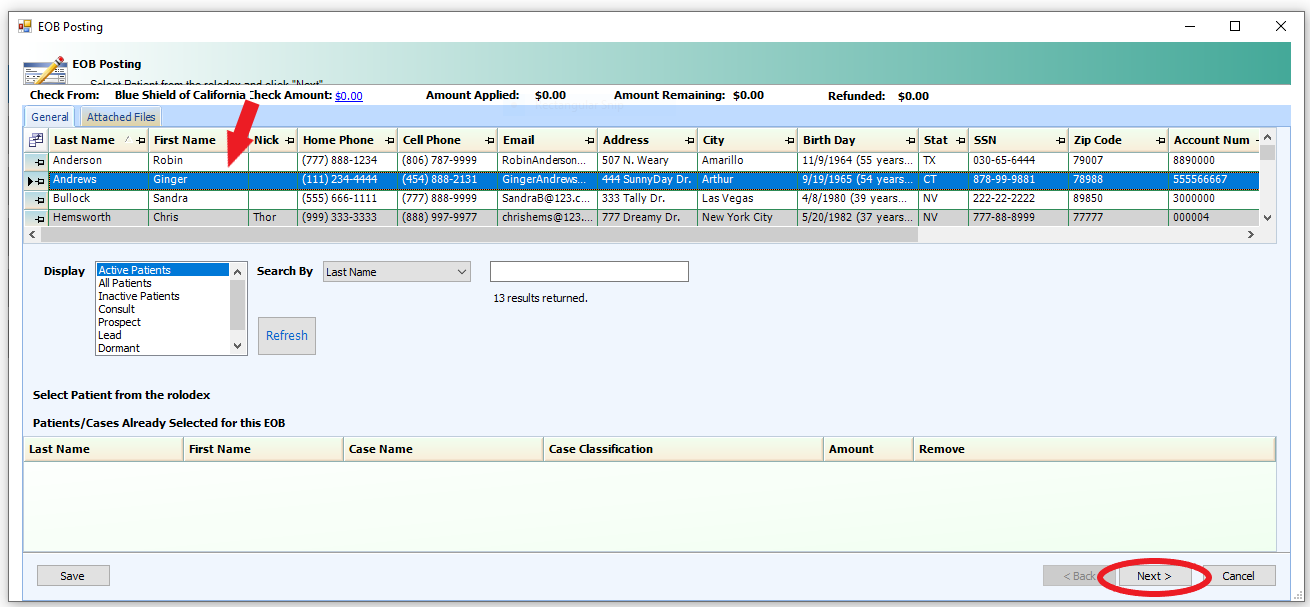 3) Select date(s) of service the refund will be coming from
- Go to the end of the 'Charge (CPT)' row and click on the Green Pencil Icon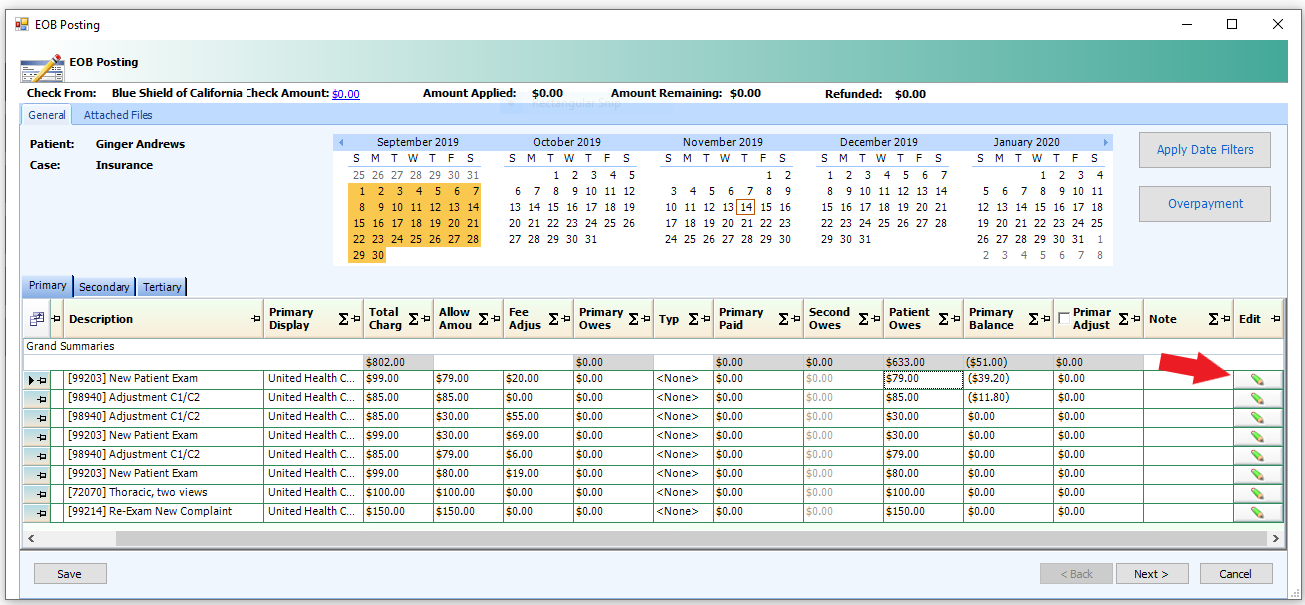 4) In the charge window, you will see a field to enter the REFUND amount. Add in amount and select OK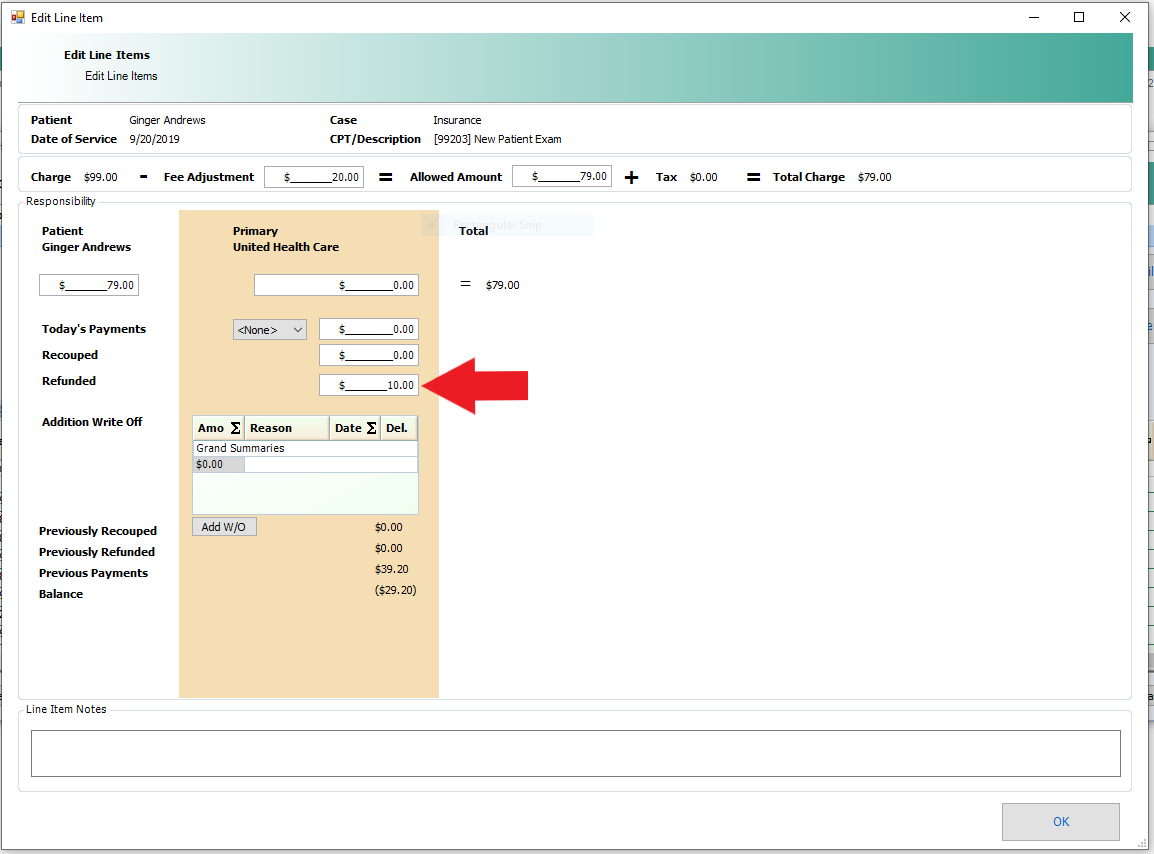 5) After adding in the amount, click OK. Then you will see the amount posted at the top of the screen under Refunded
Repeat steps 2) through 5), if you need to add a refund to more than one charge or patient.
--Note-- If the amount of the charge that was refunded, is to be paid for by patient, secondary etc. You will need to move the responsibility of the charge to who is now responsible to pay it. This can be done by going to the patient's file, Ledger tab, Charges tab, and double clicking the charge.
Once you see the total amount of the REFUND on the top of the EOB page then you should click on Next and you will get a pop up asking, "Would you like to complete this EOB?" Select Yes to complete EOB.
Then send payment to the insurance company
--Note-- If you click on SAVE at any time during this process, the EOB will be put towards "In-Process EOB" within Billing, this will allow you to open it at a later time to finish.
- Support Information -
If you have any questions or need assistance with this process please contact Support by:
Live chat: Click the 'Support Portal' button in your main toolbar (on left-hand side) within the software, click the green 'Support' box in bottom right of screen.***This has the fastest response time***
Phone: 909-378-9514
Email: support@coactionsoft.com