When posting an EOB, the Date of Service needed is not generating to post the payment. Why is this?
There are two reasons this could be:
- Either your Insurance Snapshot does not start BEFORE the Date of Service
or
- Insurance was set up AFTER the charges were saved and the system did not attach to the Date of Service.
To correct:
1) Save EOB you are working on
*This will place the EOB in the "In Process" area of the Billing section to work on when issue is corrected.
2) Confirm that the insurance is attached to the patient's Date of Service
Go to the patient's file

Go to ledger Tab

Go to Charges Tab

Locate the Date of Service in the list of Charges

Double click the charge that you are wanting to post the EOB to and confirm insurance is attached.
* You will know insurance is attached because there will be a Payer's Responsibility box to the right of the patient's responsibility box when the Charge window is open on screen.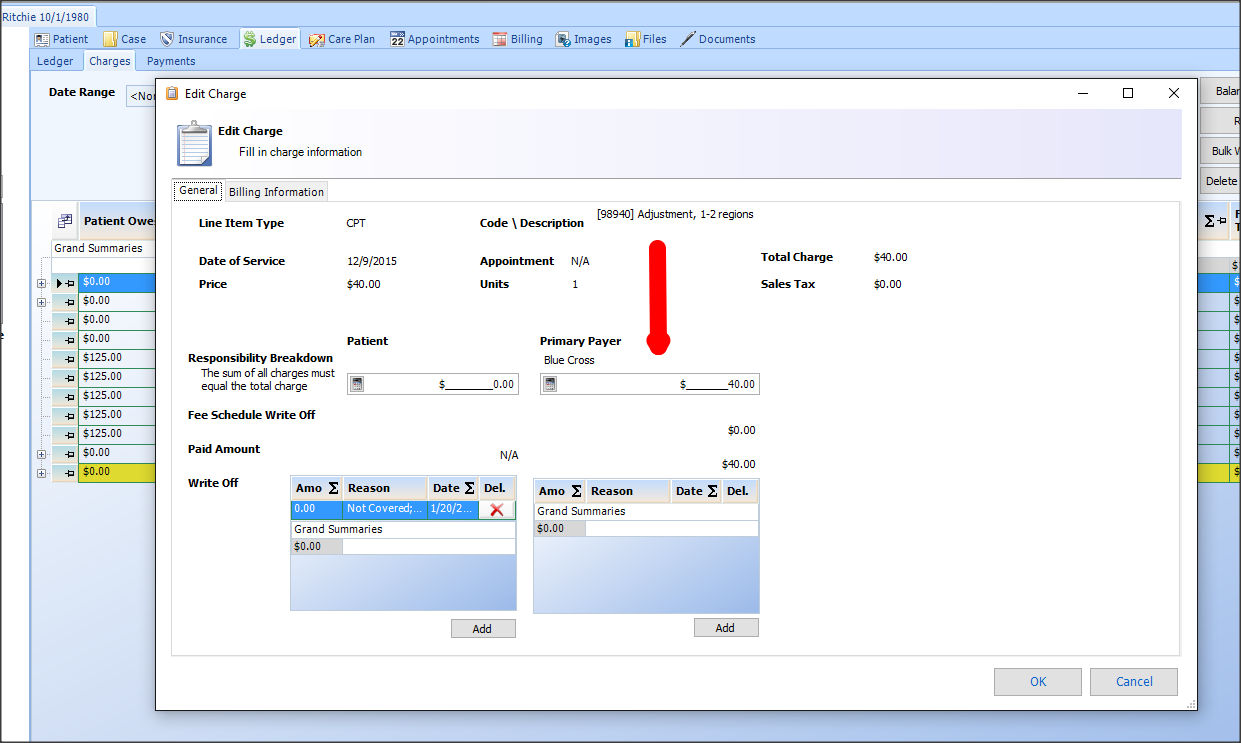 3) Check if the date of service is within the insurance snapshot time frame:
Go to the patients insurance tab, in the patients file

Make sure the insurance snapshot created, covers the date of service you are posting the payment for.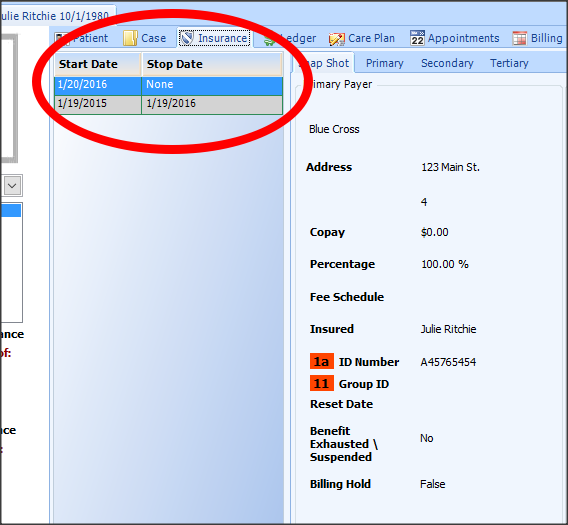 Solution A
3A) If the insurance snapshot does not cover the date of service:
You will need to correct the insurance snapshot to cover the date of service.
- Once the insurance snapshot is corrected:
Go to Billing area of the toolbar

Select "In Process EOB" Button

Select EOB you were working on

Select "Edit EOB" Button

Select Patient you are working on

Select Date of Service you are needing to apply payment to

Apply Date Filters button

Post payment
* If you are finished with EOB, Select Next and Complete
OR Solution B
3B) If the insurance snapshot does cover the date of service:
Go to the appointments tab of the patients file

Find the patients appointment, in the appointment history list

Select the appointment

Select Review button

Delete the CPT code(s) saved

Add the CPT codes back into the appointment

Select Check Out Button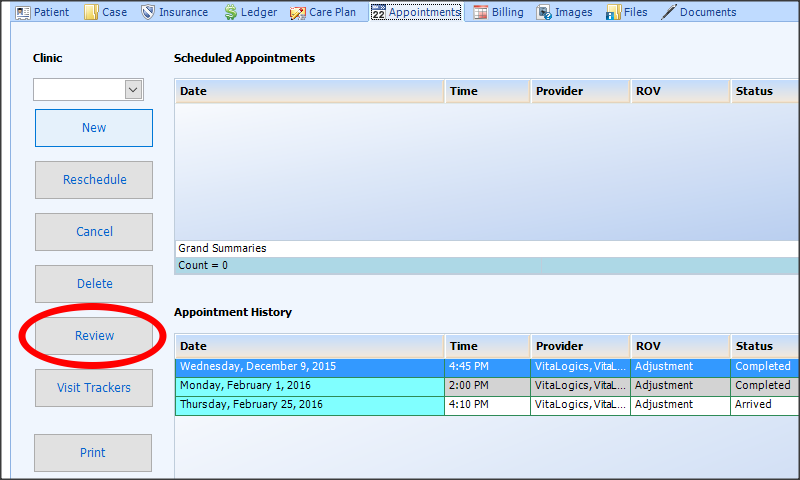 - Once the CPT code(s) have been redone:
Go to Billing area of the toolbar

Select "In Process EOB" Button

Select EOB you were working on

Select "Edit EOB" Button

Select Patient you are working on

Select Date of Service you are needing to apply payment to

Apply Date Filters button

Post payment
* If you are finished with EOB, Select Next and Complete
- Support Information -
If you have any questions or need assistance with this process please contact Support by:
Live chat: Click the 'Support Portal' button in your main toolbar (on left-hand side), click the green 'Support' box in bottom right of screen.***This has the fastest response time***
Phone: 909-378-9514
Email: support@coactionsoft.com
Business hours: Monday-Friday, 8:00am-6:00pm CST