Place of Service
The Place of Service area in Admin comes preloaded with several options to choose from.
These options are used on the CMS 1500 form in box 24b indicating where the service took place.
In Admin> Payers> Printing options> Box 24b, there is a dropdown where all these options entered here, are available.
You can Add to the list or Delete any Place of Service in this list, not being used by the clinic if you choose.
Please keep in mind that if a place of service has been used at any time, while using VitaLogics in your clinic, deleting an option is not recommended.
To add a Place of Service
Under Admin
Place of Service

Add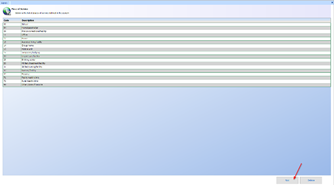 Enter Code and Description for new Place of Service
When finished, select Save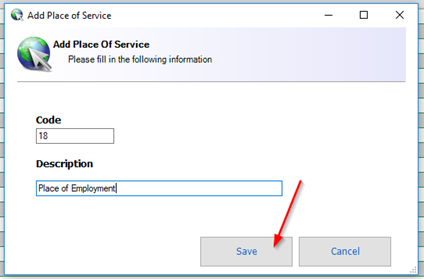 After completed, it will be added to the list of options.