This section will allow you to keep all the attorney's contact information and notes in one place.
Once their information is added and saved, you will be able to pull their information into any document created, such as a cover letter in your SOAP note report.
If you do not have any Personal Injury or Workers' Compensation cases, you may not utilize this section.
Under Admin
Attorneys

Select Add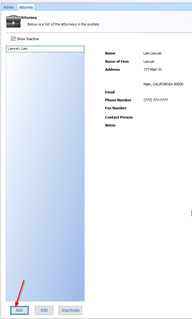 Enter in all necessary information
Adding Attorney to Patients Super Receipt
To tie an attorney to a super receipt, you must first add the attorney in the admin section by following the steps above.
Then, you will go to the patients' file and select the attorney within the Case, Attorney drop-down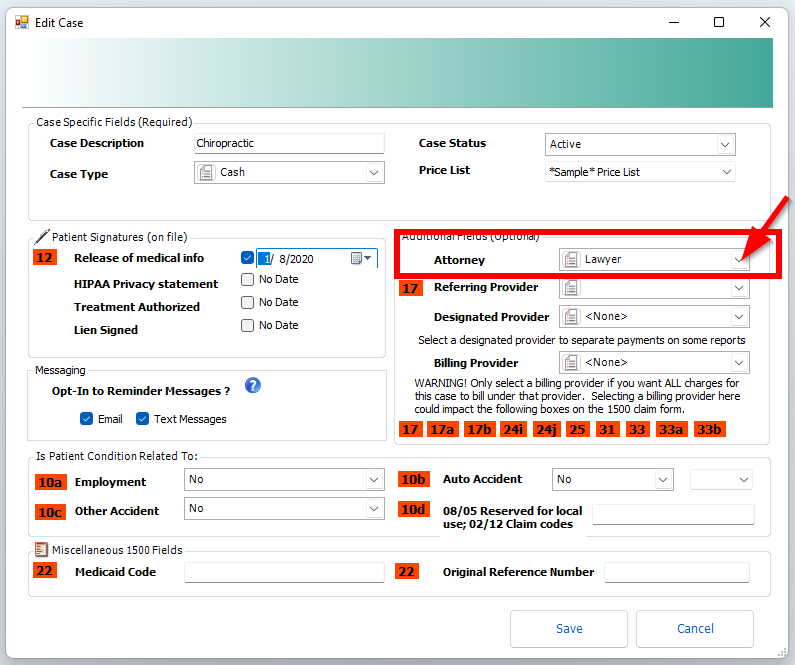 While in the patients' file, go to the billing tab, super receipt sub-tab, and create.
While in the filter area, select Attorney from the drop-down below.
This is the area in which the Attorneys' information will present itself.
- Support Information -
If you have any questions or need assistance with this process, please contact Support by:
Live chat: Click the 'Support Portal' button in your main toolbar (on left-hand side), click the green 'Support' box in bottom right of screen. Hours of operation are M-F 8am-6pm CST.
***This has the fastest response time***
Phone: 909-378-9514
Email: support@coactionsoft.com