Online Intake Forms information
Our online intake form feature allows you to generate a personal link connected to your database for file uploads.

Once added to your Website or Campaign, it will supply an area for your New and Existing patients to upload files/documents the clinic is requesting.

All uploaded files will be received into your database and saved within the patient's file under the file tab.

All files uploaded to the File tab are now visible within the patient's appointment.
New Patients
For New Patients, the clinic will supply the forms they wish the patient to fill out, as each and every clinic has specific forms they provide to their patients.

The New patient will fill out all necessary information on the form and upload their files within the online page you have directed them to.

All areas of the new patient form will transfer into the database. First and Last name, Address, Email, Home/Work/Cell Phone, Spouse, and any notes they need to add. This aids in front desk tasks

The patient will then upload the necessary files.
Existing Patients
For Existing patients, they will first fill out the online form supplying their Name, Email, Cell Phone, and any note they wish to add. This aids the software in locating the correct file.

Then simply upload the files/documents/Xrays they need to supply to the clinic.
Configuration Set-Up and Link
Under the admin section, you will find a button labeled "File Online Uploaded Config"
Once you are in the configuration area, you can either leave the defaulted verbiage and image that is presented or change it to your own specific verbiage and Image.
Within the next two images, you will see what areas you are able to change and where they are reflected on the form.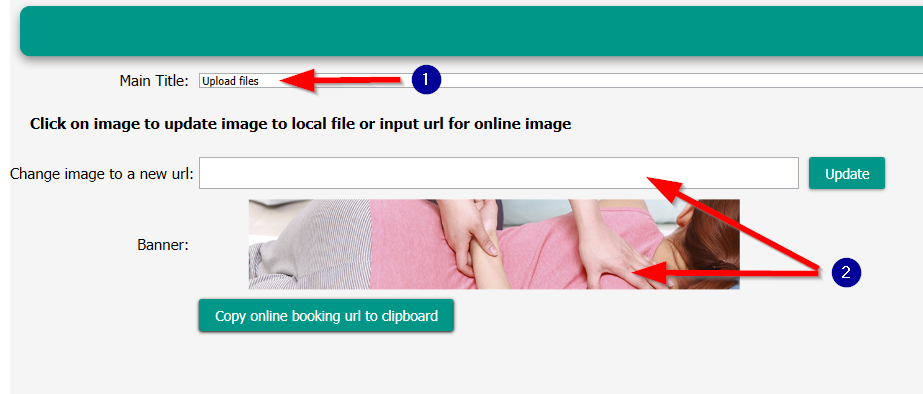 1. Simply type the verbiage for the form header in the space provided.
2. You will either paste the image URL into the area provided or click on the displayed image to choose a saved image file on your PC.
When patients are looking at your form, we have indicated where this info will display as a reference.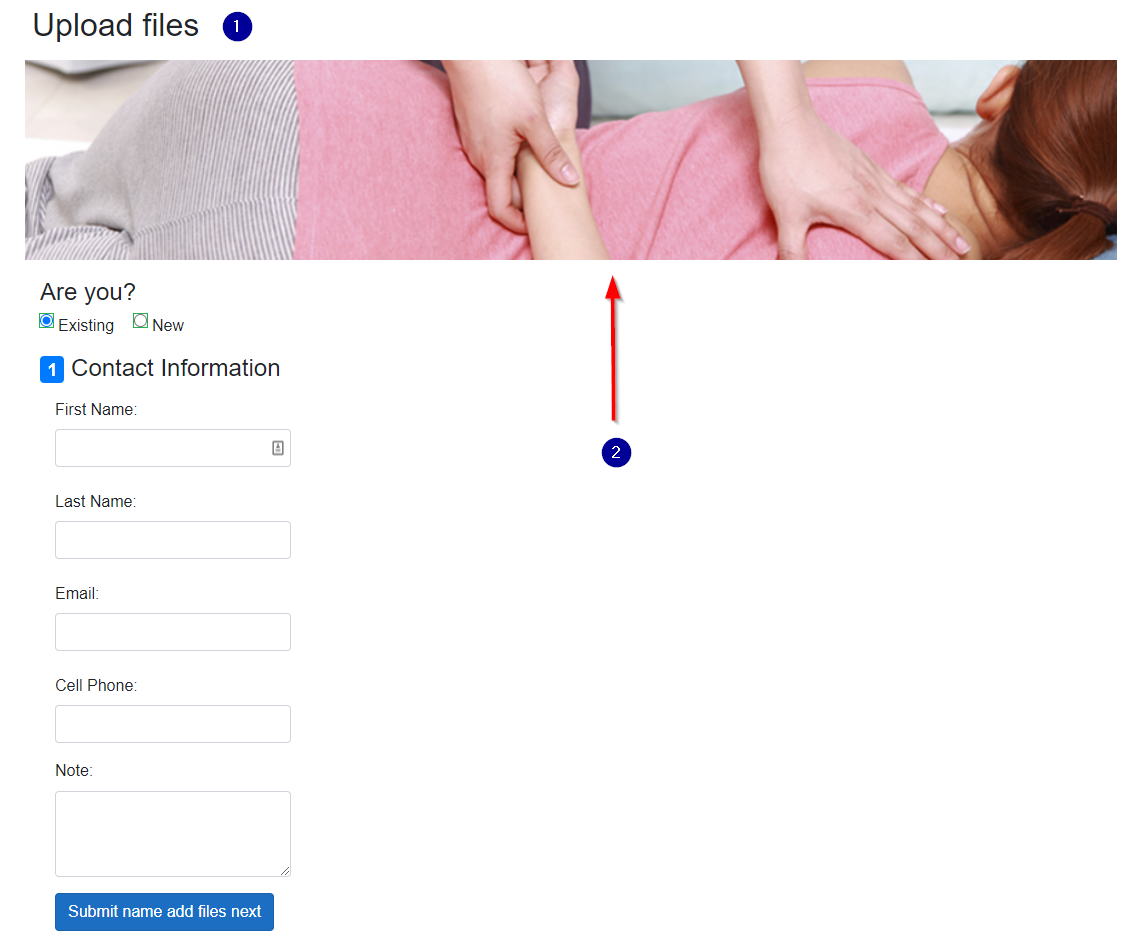 MAKE SURE TO SAVE BEFORE COPYING YOUR URL LINK
Once you have entered the necessary info you would like to display, you will SAVE the page at the bottom right before moving forward with grabbing your link.
After the info has been saved, go back into the "File Online Uploaded Config" button and grab your link
Once the button is pressed, this link will be copied to your clipboard, so you can apply it to an email, send it to your website designer, add it to your website yourself, and/or add to a campaign where you would like the patient to click the link and upload their particular files.
ALL SET!!!