"Add to Appointment Charges"
The OTC area also allows you to post charges to an already completed appointment for a Patient if they were missed.
Insurance can also be billed for these charges.
Let's walk through the Steps:

Selecting Patient Steps
Select "Link this purchase to an Existing Patient", press Select Button, Search Patients Name, Select Patient in Rolodex and Hit Open.
Make sure the Correct Case is selected in the drop-down and Select Next.

You are unable to create a new patient when using this feature as they do not have any saved appointments
Select Add to Appointment Charges
All Completed appointments will appear in a list, Select the correct Appointment and Select OK
Appointment screen will pop up.
Add in any charges or data that was forgotten, apply payment if needed etc. and Select Check Out.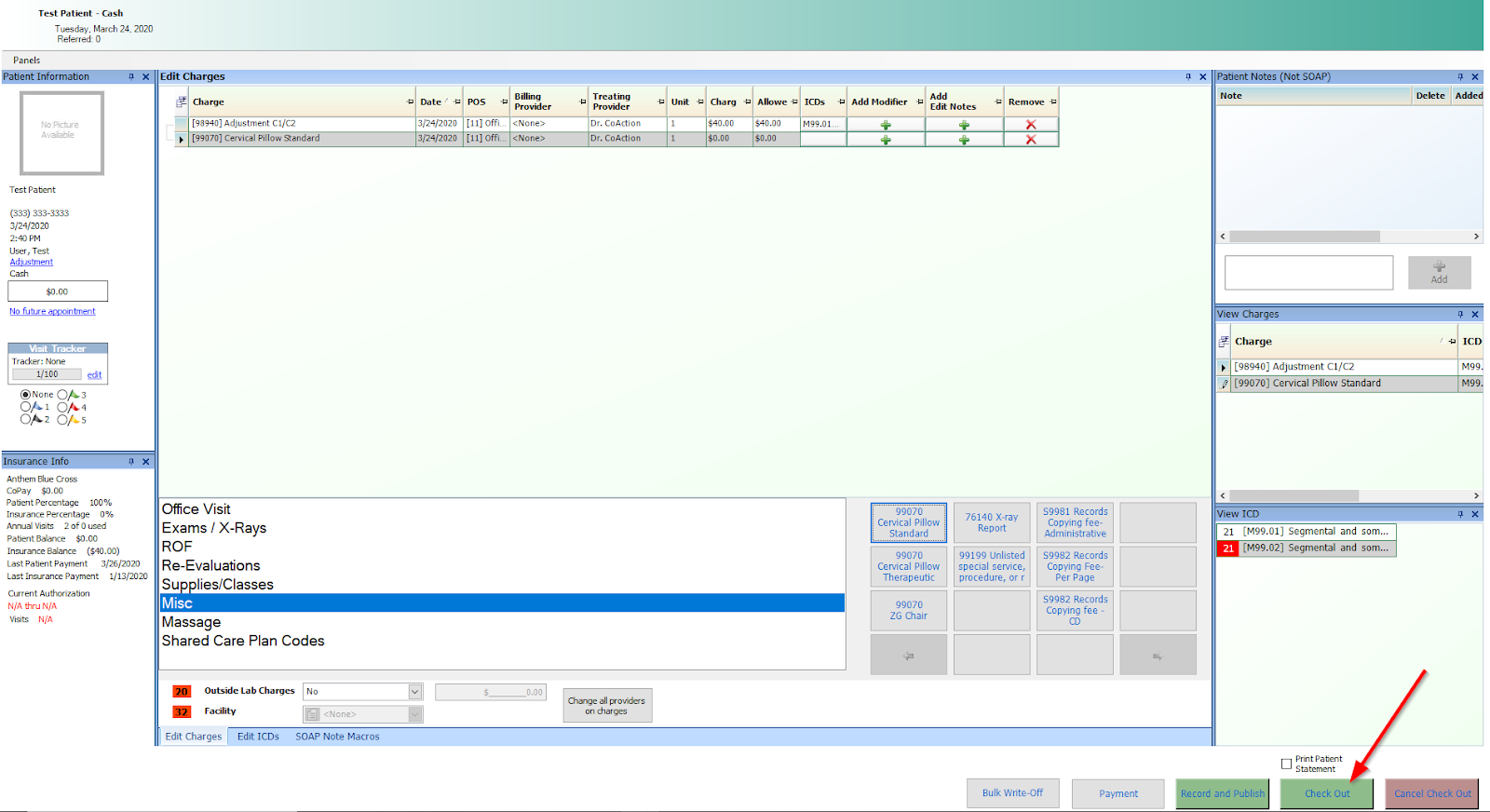 When this screen appears, Select Finished
Payment button on this screen can be used but, will only display the balance due for OTC charges applied to this appointment.
Once Finished, the new data will reflect in the Patient's past appointment.
- Support Information -
If you have any questions or need assistance with this process please contact Support by:
Live chat: Click the 'Support Portal' button in your main toolbar (on left-hand side), click the green 'Support' box in bottom right of screen.
***This has the fastest response time***
Phone: 909-378-9514
Email: support@coactionsoft.com