Making sure your funnels are created properly will ensure your leads will properly move into Katana.
Please take a look at the checklist provided:
#1 Are your Funnels housed in the proper place?
Anything NOT housed within the category set up with Katana, is a separate project outside of Katana and will not feed information to your Katana EMR.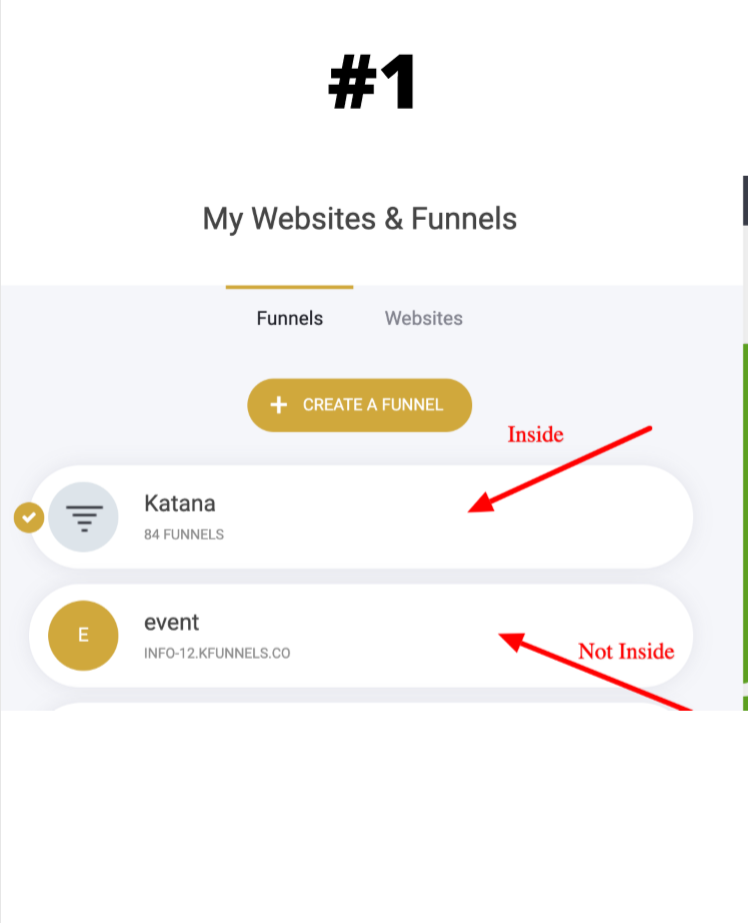 #2 Are your Fields entered correctly?
Fields MUST be entered as First Name, Last Name, Email, Cell Phone. Any variation to these fields will not send data to Katana.
#3 Was your Form Name properly listed
When clicking on the form that contains First Name, Last Name etc, a bar will come up.

Select the Settings wheel. Your Form name will appear.

The Form name is the SAME name you will see created as a Referral Source in Katana. So, keep that in mind when choosing the name or editing the name listed.
It is IMPERATIVE that each Form you create has its own special form name so Leads are not filtering to the same referral source as another.
Dont forget to select SAVE CHANGES if any changes were made
#4 Did you test your new funnel?
After your funnel is created you MUST test it.
To Test:
Go to your Eye icon and go to the Website Preview

Enter your First Name, Last Name, Personal email or made up email address not previously used in Katana and your Cell Number and Send
Then wait up to 4 hrs to see if your lead was generated and tied to your funnel within Katana.
The referral source will look like Funnel-Funnel Form Name
Troubleshooting Tips
1. Did you wait the 4 hrs to see if lead generated? As it can take that long for the initial test and then any other lead that signs up it will come in within 30 seconds.
2. Did you Log out and back into Katana?
3. Did you Check Referral Source Report to see if Lead is present?
4. Was your funnel created on a new subdomain not added to your Katana DB?
5. Was your Funnel created outside of the Category for Katana projects so, its a stand alone funnel?
6. Is the subdomain set up with Katana the same one being used within the new funnel?
If your Lead did not come into Katana and you have answered Yes to questions 1-3 and No to questions 4 and 5, please contact support for a deeper look.
Email-

support@katanahub.com

Phone- 909-378-9514
Live Chat- Access the support portal button within software and selecting chat now in the bottom right corner or go to Katanahub.Zendesk.com